Transforming Healthcare with Chronic Care Management
Welcome to Medical Office Force's Chronic Care Management services – where advanced revenue cycle management meets comprehensive patient care. We're committed to enhancing patient outcomes while seamlessly optimizing your financial operations. Discover how our Chronic Care Management solutions can revolutionize your practice and redefine patient care.

Understanding Chronic Care Management (CCM)
Chronic Care Management is a groundbreaking approach that empowers healthcare providers to deliver continuous care for patients with chronic conditions. Through streamlined coordination, personalized care plans, and advanced technology, CCM improves patient outcomes and elevates their quality of life.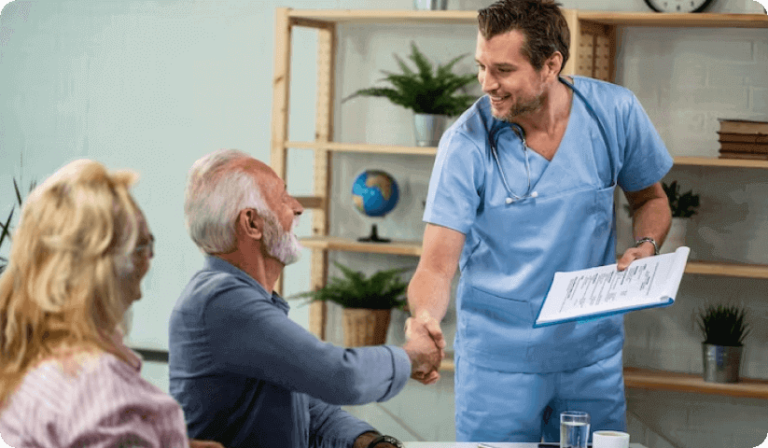 Our CCM Services: Elevating Healthcare Excellence
At Medical Office Force, our Chronic Care Management services are designed to elevate patient care and financial efficiency.
Seamless Integration of CCM and Revenue Cycle Management
We understand the delicate balance between exceptional patient care and strategic revenue cycle management. Our Chronic Care Management seamlessly integrates with your revenue operations, offering a range of strategic benefits.

Precise CCM data collection ensures accurate coding and billing, optimizing reimbursements and minimizing revenue inconsistencies.

Our team stays current with evolving healthcare regulations and billing standards, ensuring your practice remains compliant during CCM integration.

Heightened Revenue Potential
By capturing billable CCM services, your revenue streams expand while maintaining unparalleled patient care.

Enhanced Patient Experience
Streamlined CCM processes elevate patient engagement and satisfaction, resulting in positive reviews, patient loyalty, and practice recognition.
Experience the Future of Healthcare – Act Today
Elevate chronic care excellence while optimizing financial prowess with Medical Office Force's Chronic Care Management services. Embrace technology's ability to enhance patient outcomes and foster financial excellence.