Empower Patient Care Excellence with Remote Patient Monitoring
Welcome to Medical Office Force's Remote Patient Monitoring services – where cutting-edge healthcare innovation meets revenue cycle optimization. We are dedicated to enhancing patient outcomes while seamlessly integrating technology with your financial operations. Explore how our Remote Patient Monitoring can transform your practice and redefine patient care.

Unveiling Remote Patient Monitoring (RPM)
At Medical Office Force, we introduce you to the future of patient care through Remote Patient Monitoring. RPM is a groundbreaking method that enables healthcare providers to remotely monitor patients' health status and vital signs. By harnessing advanced technology, patients receive continuous, real-time monitoring without leaving the comfort of their homes, leading to proactive intervention, personalized care, and improved medical outcomes.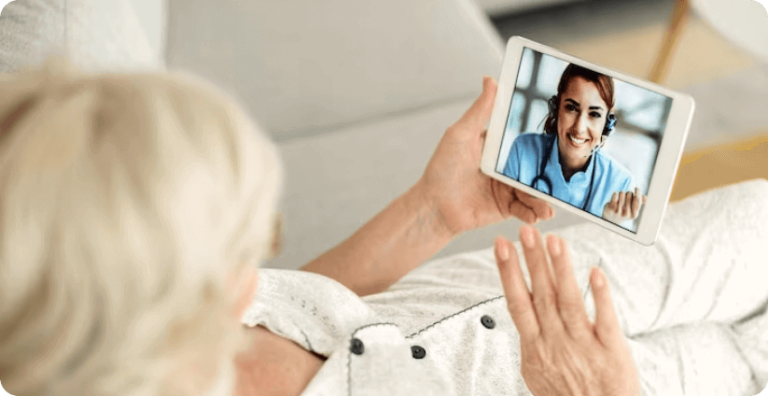 Our RPM Services: Elevating Healthcare Excellence
Our Remote Patient Monitoring services are meticulously designed to redefine the patient-provider relationship and revolutionize the healthcare landscape.
A Synergy of RPM and RCM Mastery
We recognize that harmonizing operational excellence with superior patient care is paramount in the healthcare realm. Our Remote Patient Monitoring seamlessly integrates with your revenue cycle operations, delivering a plethora of strategic benefits.

Precision Billing Precision
Meticulous RPM data collection ensures accurate coding and billing, optimizing reimbursements and eradicating revenue inconsistencies.


We ensure your practice follows all regulations when integrating RPM with our team's vast knowledge of healthcare regulations and billing protocols.


Heightened Revenue Potential
Through meticulous capture of billable RPM services, your revenue streams are bolstered while patient care standards remain unparalleled..


Streamlined RPM procedures amplify patient engagement and satisfaction, culminating in positive reviews, patient loyalty, and practice distinction.

Experience the Future of Healthcare – Act Today
Elevate chronic care excellence while optimizing financial prowess with Medical Office Force's Chronic Care Management services. Embrace technology's ability to enhance patient outcomes and foster financial excellence.