Revenue Cycle Management (RCM) is the financial process, utilizing medical billing software, that healthcare facilities use to track patient care episodes from registration and appointment scheduling to the final payment of a balance.
RCM unifies the business and clinical sides of healthcare by coupling administrative data, such as a patient's name, insurance provider and other personal information, with the treatment a patient receives and their healthcare data.
remote patient monitoring
Remote Patient Monitoring is a service in which we provide patients the tools to take control of their health and lifestyle. It uses digital technology to enable monitoring of physiological data outside conventional clinical setting.

Used to bill initial visit & setup. Setup includes having the patient sign a consent form, completing registration, & sending at least one API device to the patient.
Used to bill device monitoring. Data from a device must have been collected & transmitted electronically, no patient reported data is allowed. We bill this code every 30 days only if a device has been used for at least 16 days within that 30 days.

Used to bill the first 20 minutes spent communicating with the patient, providing care management services & real-time interactions. We bill this after the 30 day billing cycle if at least 20 minutes was spent on patient monitoring.

Used to bill each additional 20 minutes after the first 20 minutes spent communicating with the patient, providing care management services & real-time interactions. We bill this after the 30 days billing cycle if additional patient monitoring was needed.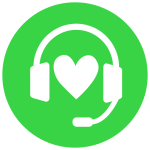 Medical Office Force has developed a comprehensive care coordination solution that combines a technology platform and care management services. Our current platform leverages existing EMR data to help providers track the non-face-to-face care they provide to patients in between office visits. For providers that do not have the infrastructure to provide active follow-up care, our Care Managers serve as an added resource to help monitor the health of patients while they are away from the clinical setting. Medical Office Force was founded by a physician. The team has added experts with backgrounds in healthcare consulting, operations, and enterprise software management.
In order to bill Medicare, providers must meet several new technology and services requirements. These services can be fulfilled by the M Force.
24/7 access to state of the art proprietary EHR to address urgent chronic care needs.
Continuity of care through access to an established care team for successive routine appointments.
Ongoing care management, including medication reconciliation and regular assessment of a patient's medical, functional, and psychosocial needs. 
A comprehensive, patient-centered care plan that is electronically shared with all the patient's providers. 
Management of care transitions between and among all providers and settings.

Used to bill initial CCM registration when a Provider has obtained written consent from the patient in office and sent the written consent and a Care Plan is developed for the patient. Can only be billed for in office written consent and must be billed that same day.

Use to bill each additional 30 minutes after the 60-minutes timed service. This code cannot be billed with CPT Code 99490.

Used to bill a 20-minute timedd service provided by clinical staff to coordinate care across providers and support patient accountability.

Used to bill a 60-minute timed service provided by clinical staff to substantially revise or establish comprehensive care plan that involves moderate to high complexity medical decision making.
remote therapeutic monitoring
Remote Therapeutic Monitoring (RTM) is catered towards patients with musculoskeletal and respiratory system conditions, though other patients may qualify as well, RTM is a recent innovation in the dynamic field of digital healthcare services. It provides diagnosis specific health surveys via the HWS app, which are then checked by our care managers to find and address any problems.