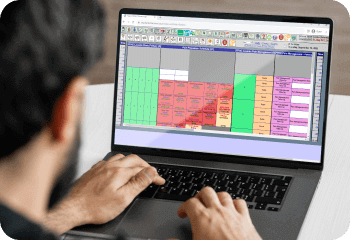 Empower Your Practice with Our (EHR) provider group- MyChartWriter
MyChartWriter is a group specific charting tool. Each group can contain a single practice, a group practice with one or more satellite offices, or physicians with different specializations (Patient Encounters). A Group can have multiple test facilities, such as Echo, Nuclear, Cath etc (Ancillary Visit). MyChartWriter has the ability to seamlessly connect with labs, pharmacies, and hospitals. The referring physicians for that group have access to their patient records in real time. Medical record request handling is done in a more timely manner since all records can be retrieved from the central electronic repository and E-Faxed within seconds.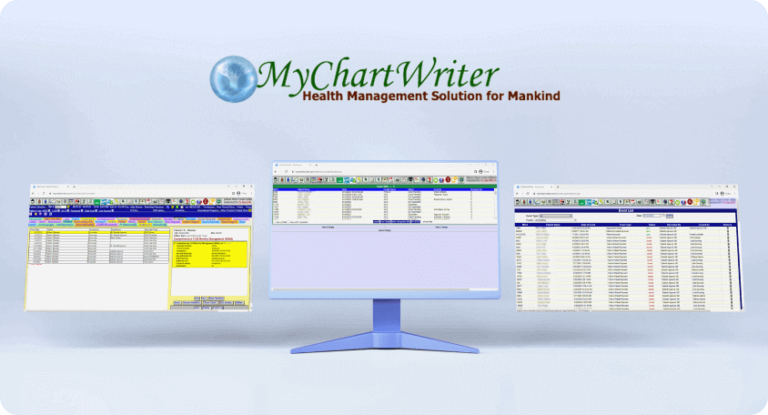 we offer cutting-edge EHR solutions tailored to meet the unique needs of healthcare practices:
01 User Authentication and Authorization
Our system features strong security: secure https, encrypted passwords, robust authentication, PIN-based authorization, session controls, Cisco PIX firewall, audit logs, and precise Role-Based Access Control.

02 Dashboard and Workflow
Users personalize their MyChartWriter dashboard with 'Web Parts' that include appointments, lab lists, and insurance card images.
03 Medical Records Repository and Search
Every user on MyChartWriter enjoys a personalized dashboard upon logging in, tailored to their preferences and permissions. This dashboard is fully customizable with 'Web Parts,' allowing users to add and arrange elements like daily appointments, lab lists, and insurance card images, enhancing their experience and efficiency.
04 MyChartWriter Charting Engine
Our system features a template manager for clinical data capture, offering organized sections and pre-defined elements like prescription writers. Data capture employs decision trees, with dynamic node repetition and multiple display styles. Each node corresponds to a medical clause, with customizable sentence templates and macros. Data is structured in decision trees, with macros simplifying sentence creation, automatically generated using the Panacea Macro Processor Language.
05 MyChartWriter Final Report
MyChartWriter allows manual sentence editing for rare findings. Data entry can be omitted, or default sentences selected with a single click. Clinical data are stored in the repository for reports and analysis. Each template has a customized style sheet for report formatting. Authorized reports are filed in the patient's Electronic Medical Chart, accessible for viewing, printing, and automatic faxing to referring physicians or hospitals, with a maintained fax log.
06 MyChartWriter Prescription Writer
More than 57,000 FDA approved drugs available with monographs.
Drug can be searched by Generic name, trade name, class name or indications.
Drug interaction check, formulary check, pregnancy warnings.
Prescriptions can be written for selected medications to a preferred pharmacy and can be faxed directly.
07 MyChartWriter ICD9-CM and CPT/HCPCS chooser
ICD9-CM can be selected for patient diagnosis.
ICD9-CM codes are organized under various categories to facilitate specific search.
CPT/HCPCS codes and descriptions can be selected for specifying orders and procedures.
The selected CPT/HCPCS codes can be used along with fee schedule to generate superbill.
ICD9-CM code and CPT codes together can be used to check for medical necessity using various LMRPs (Local Medical Review Board Policy).
Experience the Future of Healthcare
Join the future of healthcare with our EHR solutions. Elevate patient care, optimize operations, and ensure compliance. Contact us today to schedule a demonstration and embark on a journey to a digital healthcare ecosystem.